Junior Graphic Designer, Nashik
We are looking for a creative junior graphic designer to join our team. The responsibilities of a junior graphic designer include creating designs according to specifications, reporting to the senior graphic designer, and improving design tasks.
As a junior graphic designer, you should have original ideas and a keen eye for detail. Ultimately, a successful junior graphic designer should be able to create imaginative new designs, open for learning more and create impressive designs that promote the company's vision.
Understanding project requirements and ideas.
Using graphic techniques to create drafts.
Producing wireframes, logos, banners, and creative layouts design.
Pitching creative concepts.
Collaborating with the team to launch projects.
Using feedback from other designers to improve.
Minimum 1 year of experience in digital design for mobile and web.
Tools Knowledge like Adobe Suite, Photoshop, Illustrator, Adobe XD, and Invision/Zeppelin, Basic knowledge in HTML, CSS, and Jquery.
Familiarity with design techniques (Prototyping)
Understanding of visual elements (Layout, Colours, Typography, and Fonts)
Teamwork skills
A keen eye for detail
Time management and multitasking abilities
Creativity skills and problem-solving aptitude
Create and manage style guides for swift and consistent performance of the team.
Good understanding of UI/UX processes and methodologies Strong interest in continuous improvement and all aspects of website & mobile application design.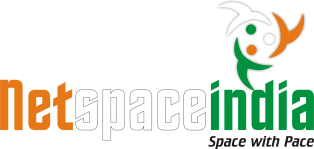 2nd Floor ,Business Bay, Mumbai Naka, Nashik, Maharashtra, 422005, India